Custom Rugs
Want the perfect centerpiece for your room?
We're specialized in custom order & we'll make your custom order with no extra fee.
Custom design the rug of your dreams with our help.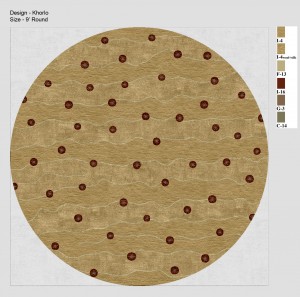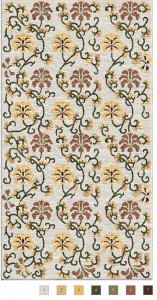 Did you ever wonder what it would be like to own your own masterpiece? Something that you could pass on for generations to come? Or have you ever wanted a rug that expresses your own unique style? We can help you create a rug that provides your room with a beautiful focal point, easily and affordably!
Mila Tibetan Carpets is specialized in creating your custom rug. Bring your own original design and we can help you make it into the rug of your dreams! Or you can select one from our many different designs and modify the size, colors and shape to suit your own individual style. We offer hundreds of different colors and various natural fibers to choose from.
Our custom rugs can be woven as big as 25' x 50' to adapt to even your largest room. Our professional in-house designers will assist you in customizing the perfect rug at an affordable price. Our designers have over 20 years of experience working with customers, interior designers and architects from all over the United States.
We guarantee that your rug will be woven exactly as you like it, at a price that will be much lower than you expect for a custom designed rug!
How is your rug made?
Take a look at the custom design process before you get started:
Custom Rug process
Choose a Design: You can bring in your own original design ideas in the form of pictures, fabrics, or even a rough sketch that you make yourself , or you can choose designs from our existing collections. Let us help you decide.
Choose your colors: After you decide on a design, choose from our selection of over 200 color samples. We can send you our color box, so you can easily match the colors with your source of inspiration.
Make a sketch: Once you decide on the design and colors, we will create a sketch using our special software to create a virtual rug that will look like the actual rug you created. This way you can get a very good feel of what your rug will look like before it is woven.
Approve your final order: We can make a strike-off sample for further color confirmation if necessary, but if you are satisfied with the overall look of your rug design and colors, we will finalize the order and put your rug into production.
Please call us for more details on custom rugs.